Communities
Communities Served

If you are looking to build a career with lifelong benefits, contact me right away!


kw_mlegactampabayrrcom#425#1012.5
Short Sales are now a large part of the Real Estate Market. Most people have heard of Short Sales but are unsure of the process and the possible results. Lots of people are embarrassed by the thought of Short Selling their home or by the condition of their home because they have lost the ability to care for and maintain their property. It is critical that you know what to do and that you act FAST – to avoid other financial consequences.

We are Certified Distressed Property Experts and are available to help you through the process and answer your questions so you can decide what options are best for you. We do not charge the seller for our Short Sale services. We work with a law firm that negotiates the Short Sale with the banks on your behalf.

If you missed this great webinar, let us know and we will make sure you get the information you need to make your Short Sale decision.
Property Information for the Sarasota Area
 Looking for help Buying, Selling or do you have Questions about Short Sales?
We use Innovative marketing strategies

We Experience Selling from North Port all the way to Parrish and Palmetto and into Tampa

We have Strong negotiation skills

We Support our Clients all the way through the Process and are with You for Inspections and Closing

We have Certified Distressed Property experts (if You are faced with a Short Sale and work with a law firm to handle Short Sale Negotiations with the banks

We do not charge a Short Sale negotiation fee to the buyer or seller (and neither does the law firm we work with)

We Love what We do!

We are...the Florida Gulf Coast Group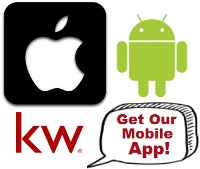 Recent
Sales
$482,999
LAKEWOOD RANCH, FL
$375,000
UNIVERSITY PARK, FL
You deserve an award Maureen, really... Keller Williams will know of your wonderful work ethic and devotion to your clients. And I want to say thank you for working so hard for me. My whole family is so impressed with you.
  -Nate H, Client
In today's competitive market, you need a passionate, local advisor that can help you navigate the home buying and selling process. As a valued client, you'll receive:
• Local market knowledge
• Access to industry-leading real estate tools to determine your homes value or customize your home search
• A proven negotiator who will be with you every step of the way
• A trusted and knowledgeable partner through closing and beyond